Welcome, Thank you for visiting our website
The African Storyteller is Africa's foremost Public Affairs Consultancy servicing blue-chip clients across key sectors of the economy. These include financial services, healthcare, mining and rail transportation. We offer government, media and stakeholder relations services across the continent and pride ourselves on having extensive Africa experience in building brands and relationships. In the past five years, we have successfully implemented projects in Egypt, Germany, Kenya, Lesotho, Malawi, Namibia, Nigeria, Russia, South Africa, Tanzania, Uganda, Zambia.
Founder and Managing Director
The African Storyteller is the brainchild of Public Affairs leader, Thulisile Phiri APR. She has 25 years of experience in public affairs and has held senior roles in big corporations including American conglomerate General Electric and French company TOTAL.
read more
Connect
We connect our clients with Africa's key markets and leaders
Engage
We enable two-way engagements between businesses and various stakeholders with the aim of promoting good governance, partnerships, and strategic alignments.
Share
We share Africans stories of social-economic growth and best practices by narrating how the investments made by our partners and clients contribute to changing the lives of ordinary people.

Financial Services
Africa has some of the fastest growing economies in the world, the financial services sector continues to see Africa as an attractive growth market. Whether is the growing middle class or the prospect of the highest number of young people in the world, Africa is undeniable a market that offers vast prospects for this sector.
We are proud to have partnered with our client Minet Holdings Africa to launch their new brand in seven strategic markets in Africa i.e. Malawi, Namibia, Kenya, Lesotho, Uganda, Tanzania , and Zambia.
Minet is a trusted pan-African advisor that meets the uncertainties of tomorrow by delivering risk and human capital solutions today. As the largest Aon Global Network Correspondent, Minet has access to a network of over 50,000 colleagues in 120 countries as well as proprietary data, research and analytics which enable us to manage and secure the risks of tomorrow and provide clients with an unrivalled advantage.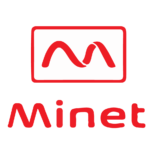 Healthcare
"A healthy nation is a wealthy nation "
Healthcare is South Africa and Africa's key priority, one without which Africa's future would be bleak.
Our client, Gilead Sciences, is a global biotechnology company that researches, develops and commercializes drugs. The company focuses primarily on antiviral drugs used in the treatment of HIV, hepatitis B, hepatitis C, and influenza, including Harvoni and Sovaldi.
Gilead strives to transform and simplify care for people with life-threatening diseases around the world.
We are privileged to work with a client that puts promoting access to quality healthcare for all at the centre of their business.

Mining
Africa's mining sector is the largest mineral resources industry in the world.
The continent is the second largest continent and is endowed with large quantities of mineral wealth.
For many African countries, the mining sector is the backbone of their respective economies with mineral exploration and production contributing significantly to their gross domestic product (GDP).
We pride ourselves in supporting our client Exxaro Resources, the largest coal and heavy minerals mining company in South Africa with connecting, engaging and sharing their "Proudly South African" story with various strategic stakeholders.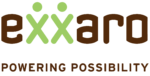 Rail Transport
Africa's rail renaissance is here, one can not ignore the vast investments that have been pumped into reviving Africa's ageing rail infrastructure and rolling stock over the past five years.
We are fortunate to be servicing this industry at this very critical and opportune time where Africa's rail sector is re-writing the narrative of Africa's growth potential. We are partnering with a clients to tell authentic African stories of how the investments into this sector are increasing Africa's competitiveness, moving loads and loads of goods from our roads to rail and connecting Africa to intra Africa trade and regional integration.
Our Client, TMH Africa is a subsidiary of TMH International, a division of the TMH Group, a world leader in railway engineering and Russia's largest company in transport engineering. Globally TMH has an annual turnover of 4.5. billion Euros, employs over 100 000 people, has 13 Industrial sites and 9 locomotive repair sites and has 15 000 locomotives under maintenance.